If you have a green thumb like us, then you are probably ready to get planting for the season. If you are an inexperienced gardener then you are probably sitting back and wondering "what to plant in July," Don not fret, that's where JOhnson's Ace HArwdware comes in.
Last month, Ace Hardware brought to you, "What To Plant In June." Well, we are back this month with one of our favorite summer activities to do here at Ace Hardware. As June winds down and July gets started, it is important to know what you can successfully plant in your garden that can stand the hot summer air. July is the perfect time to plant many of your favorite vegetables and herbs, especially in the Pittsburgh summer, to harvest and have for the coming weeks and months. Keep reading to learn more about what you should plant in July.
First, How To Start A Vegetable Garden
Watch Lou Manfredini's guide to starting a vegetable garden down below!
What To Plant In July
01. Cucumbers
Cucumbers grow best in the summer sun and warmer weather! These refreshing green treats are fast-growing and are the perfect crop if this is your first time growing a home garden. They are easy to grow and will multiply over time. They are the perfect addition to your salad, and cucumber water, and can even be pickled for late use! Click here to learn how you can grow cucumbers like a pro!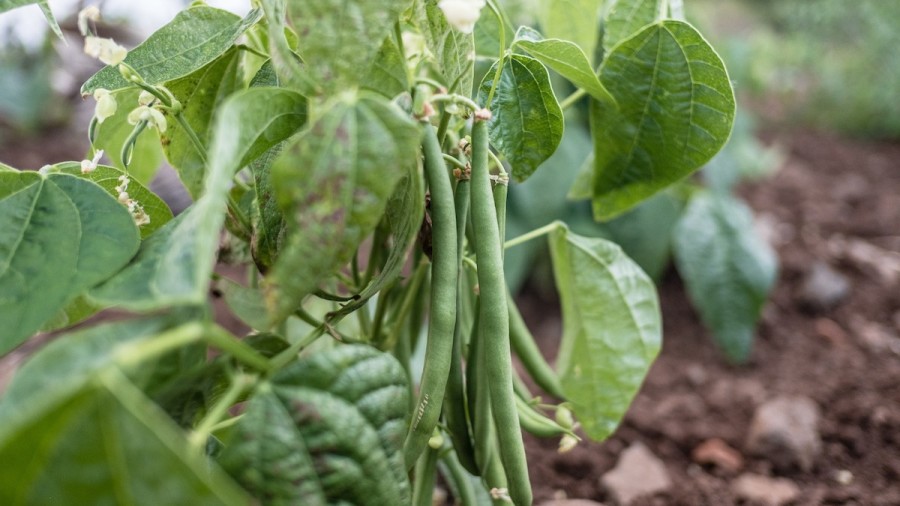 02. Beans
Beans are a type of produce that you can continuously grow throughout the summer. Beans enjoy the warm humid air and germinate quickly. The best part about growing beans is that you can grow a variety. Certain types of beans, such as pole beans and bush beans, will need a net to climb and are prolific. This means the more you pick, the more you'll get!
03. Marigolds
Marigolds add a gorgeous pop of color to any garden. This type of flower lives for the summer sun and won't hibernate until the last minute possible. Marigolds are easy to keep healthy because they have fewer problems with insects and diseases. This gorgeous flower comes in many variations that allow you to add diversity to your garden.
Here's a fun fact for you, Marigolds are the staple flower for the Mexican holiday Dia de Los Muertos (Day of the Dead). This holiday takes place around the same time as Halloween every year.
04. Zinnias
Zinnias are a gorgeous annual bloom that grows best in the summer. It is easy to care for and grow in your garden. This flower has a tendency to keep blooming throughout the summer because they enjoy that heat and are drought-tolerant.  Zinnias come in a number of colors and shapes. They grow best from seedlings and do not like being transplanted or even the slightest frost. 
05. Tomatoes
Nothing says summer like ripe tomatoes. Tomatoes are known for their love of warm temperatures. This fruit, commonly mistaken as a vegetable, needs full-time access to direct sunlight and water. Without it, they won't do so well. They are much like a cucumber in the sense that you can use them with any meal.  Diverse in their nature, tomatoes have many different variations. Depending on the type of tomatoes, most experts say that tomatoes take longer to grow before harvest. 
06. Pumpkins
Believe it or not, to get the perfect pumpkin for your fall-time festivities you need to plant them now! This crop takes a bit of time to appear. It often comes up like flowers and green leaves, but do not fret, the actual pumpkin will appear as fall time comes around. 
07. Carrots
Another item you can plant in July is carrots. This vegetable is best when planted in mid-July so that they are perfectly grown by the time you need them in the fall. Carrots need around two and a half months after planting to become fully grown.
Closing Note:
If you are looking for a more comprehensive list of items to plant and when The Almanac is also a great resource for your to use. Gardening and planting play a great factor in the excitement of summer! Now that you have the knowledge of what to plant in July, it is time to get started. You can find everything you need at Johnson's Ace Hardware!