The new year is the start of new things–from becoming more healthy to learning new skills to upgrading the house. The last point is what we'll cover in this article to help you get the fresh look you want for your home's interior. 
And since it's a brand new year, let's not go with overly basic colors. Instead, opt for ones that have been chosen by many to be the colors of 2023. So without further ado, below are the best interior paint colors for 2023.
Interior Paint Colors For 2023 
Color of the Year by Pantone
Just like how we'd like to get into 2023 with power and confidence, the color of the year by Pantone, viva magenta 18-1750, expresses a new wave of strength and optimism. Descending from the red family, the viva magenta isn't just the ordinary member of red. It's a stand-out that promises a joyful and empowering effect when applied to your interiors. So say goodbye to a dull bedroom and say hello to the new and electrifying viva magenta! 
Color of the Month by Ace Hardware

Just like in any other aspect of life, having the right balance is vital in achieving an aesthetically pleasing look. Our color of the month, wenge, strives to provide that balance in a room full of colors. Moreover, this deep chocolate with hints of black and violet brings a luxurious and elegant feel suitable to be applied in the center stage of the house, such as the living room and kitchen. 
Wenge is also pretty flexible, so it can be complemented with many colors like white heron OC-57, conch shell 052, or color of the year by Benjamin Moore: raspberry blush 2009-30.  
Color of the Year by Benjamin Moore 
The raspberry blush mixes red and orange, adding excitement and charisma to the room. The raspberry blush also has the power to transform a previously dull room into a bold and lively space! As Andrea Magno, the development director of Benjamin Moore, explains, "Raspberry Blush 2008-30 and the Color Trends 2023 palette empower the use of statement colors that deliver delight and personality while transforming rooms for incredible results."
So if you're ready to add some fun to the house, you can go all out by wrapping Benjamin Moore's raspberry blush around the interior of your home! 
Color of the Year by Magnolia Home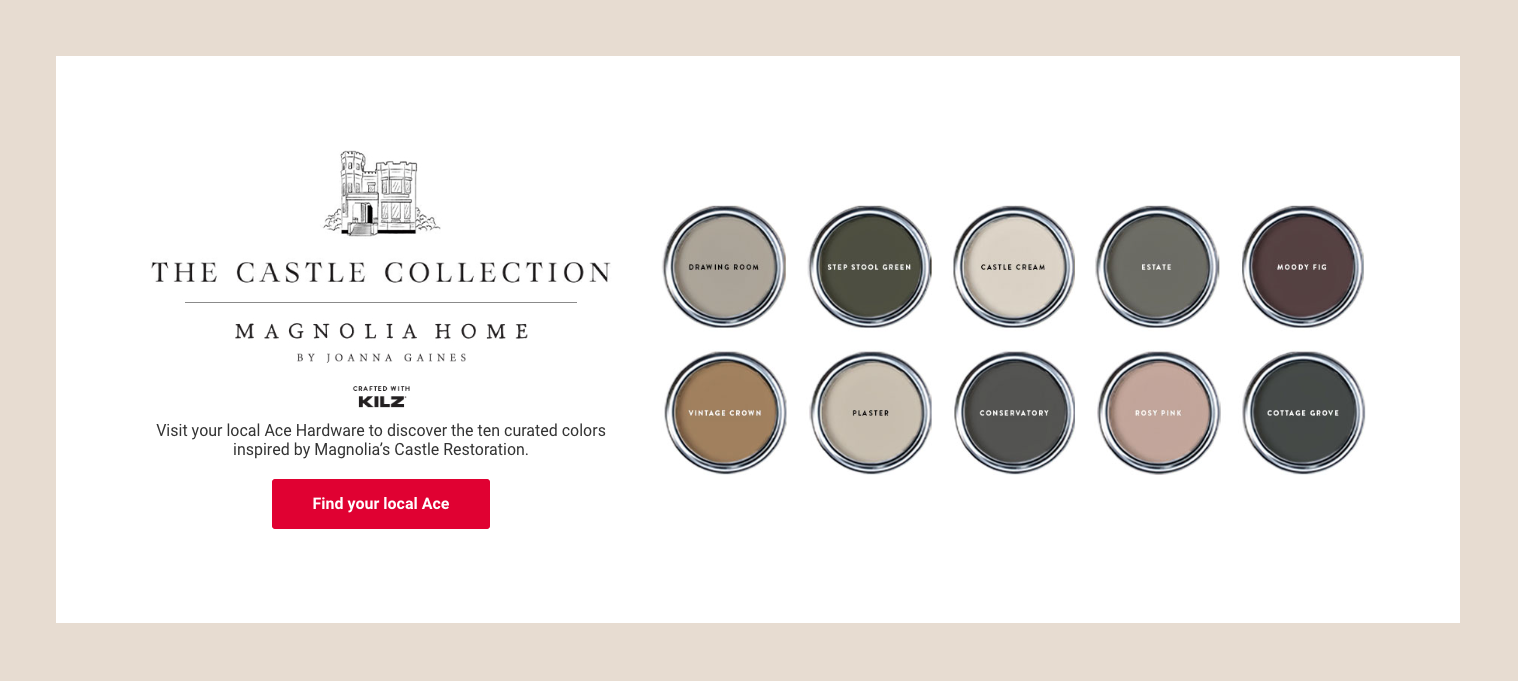 Did you know the color green can improve mood and boost energy? That's right, green is the color that always makes the list every year, and Joanna Gaines from Magnolia Home couldn't agree more. "I'm seeing more individuality and uniqueness in style, and I think people are kind of tired of that cookie cutter or doing what everyone else is doing," she explained. 
That's precisely what the color green brings to a room. Besides being the color of serenity and prosperity, green is a fun hue that can be easily incorporated into the interiors! Check out our complete collection of green shades from the one and only Magnolia Home. 
Color of the Year by Clark + Kensington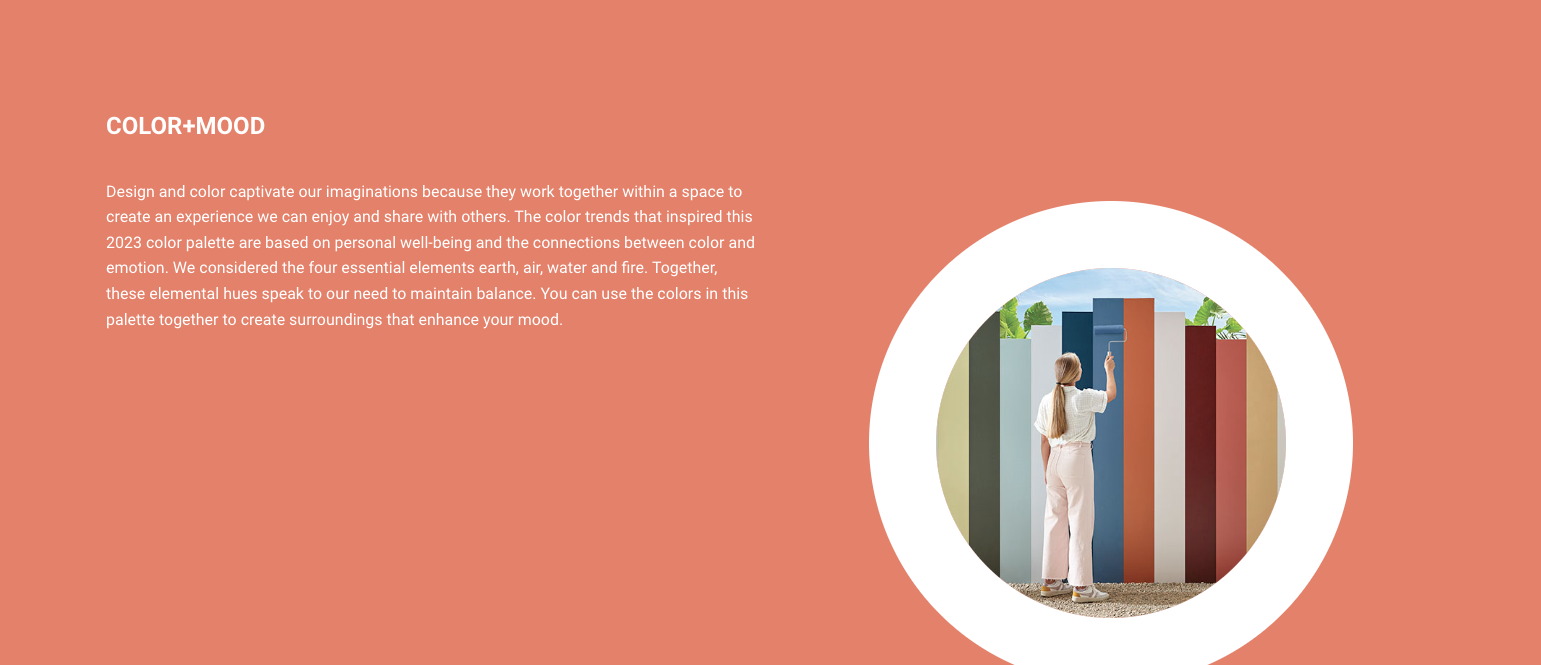 Personal well-being and self-expression have become the consensus of what the color of 2023 should embody. 
Clark + Kensington's approach includes all the colors of four essential elements: earth, air, water, and fire. All of which can provide the mix of hues you need to help create surroundings that can bring about positive emotions. Play around with these color palettes and have it the way you like it. Start shopping for Clark + Kensington colors here. 
End Note
Splash the excitement of 2023 inside your home by introducing the colors we've mentioned above! Whether you want to opt for one of the choices above or apply it all across the different spaces in your home, Johnson's Ace Hardware has it all in store! Therefore, Choose Johnson's Ace Hardware for your paints this year!