It's officially fall, which means depending upon where you live the temperature is seeing a decline and you are spending more time indoors. October is the perfect month to take care of your home in preparation for the winter season. Maintenance in your home will help reduce costly repairs in the future.
Remember, your local Ace Hardware store is always here to help you with any task, big or small, from getting new smoke detectors to painting your walls, and from cleaning to cooking products. Need help with Heating, Cooling, or Plumbing, contact us at Johnsons Heating today!
October Home Checklist
Here is your fall checklist to make sure your home is ready for the colder months.
1. Swap Out Batteries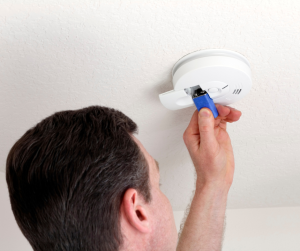 First on our October home checklist is to swap out batteries in every appliance that uses them. It is Fire Prevention Week in October so, it is crucial to make sure that your smoke and carbon monoxide detectors are working. Swap out batteries in other appliances like TV remotes, wireless motion sensors, flashlights, power outage lanterns, and so on.
2. Check Your Weather Stripping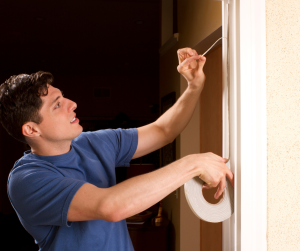 Next on our fall checklist is to check the weather stripping around windows and doors. Weather stripping is used along your windows and doors to prevent rain, snow, and air from seeping into your home. There are many types of weather stripping materials like metal, foam, and vinyl.
The time to replace it is now before temperatures reach anywhere near below-freezing (if you live in that part of the country). The material is more pliable and the adhesive (if so made) will stick better in the autumn season.
3. Furnace Or Boiler Cleaning And Maintenance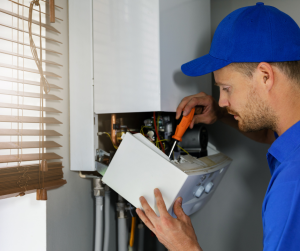 For many, the fall season is the precursor for colder weather. Now is the perfect time to check on your furnace or boiler for annual maintenance.
It is important to add heating system cleaning and maintenance to your October home checklist because you want to make sure your system is ready for the winter months. An HVAC professional can clean and check your furnace or boiler for safe efficient operation.
4. Buy Extra Furnace Filters
As you spend more of your time indoors as the days become cooler and cooler, creating great air quality in your home is important. One of the ways that you can generate better air quality is by purchasing furnace filters.
Buy extra furnace filters that are pleated and change them once a month to help create better air quality in the home. Make sure to get the dimensions of the previous furnace filter so that you know exactly which one will fit your furnace.
5. Landscaping Preparation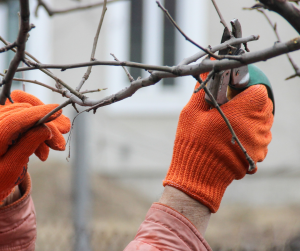 Next on our October home checklist is to start preparing your yard for the cooler season. It can help tremendously when the Spring rolls around and there is way less maintenance to do. Now is a great time to rake the lawn, apply a winterizing fertilizer, do any fall pruning of trees and shrubs, and put it all to bed for the winter.
6. Refinishing your Deck and Driveway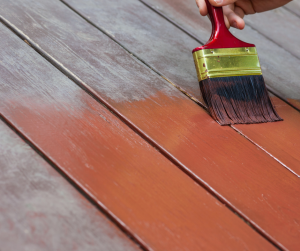 You may have been wanting to refinish your deck after all the wear and tear from summer activities. With cooler temperatures and dryer weather, now is a great time to refinish your deck so that it is protected from the harsh winters. There are various options to choose from at our Paint Studio.
It is also a great idea to add a seal coating to your asphalt driveway. You may have started to see some cracks here and there, but it can make it worse if you do not take measures to protect it.
7. Clean Your Windows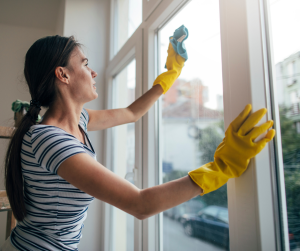 Another crucial element to your October home checklist is cleaning your windows. There is nothing better than clean windows on a clear crisp fall day.
Not only do you want to get the inside, but try not to neglect the outside of your windows. If you don't want to wash all the windows in the house, then maybe choose the ones you look out for most.
8. Add Fuel Stabilizer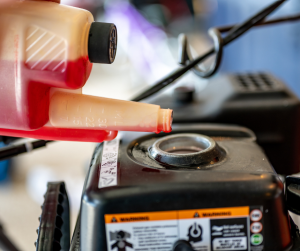 For summer power equipment, add a fuel stabilizer and fill the tanks up all the way. Fuel Stabilizers assist in protecting against corrosion, help remove water, clean the fuel system, and stabilize fuel. Your bank account will not only thank you, but your power equipment will keep running for years to come!
Once the fuel stabilizer is added, let them run for 5 minutes and put it away for the season. If you do end up using all of the fuel stabilizer on your lawnmowers and weed trimmers, make sure to grab some more so that you can add it to your snow plowers after the winter season is coming to a close.
9. Clean And Vaccum Your Vents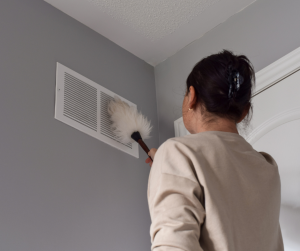 Another factor on your October home checklist is to clean and vacuum fan vents. We are all victims of leaving our vents till they are all dusty and dirty. Add this to your home checklist to give yourself an excuse to clean them.
Cleaning and vacuuming your exhaust fan vents will help them work at peak levels, and they will look nicer too. You can just get a simple feather duster or your vacuum and get to cleaning!
10. Clean Your Carpet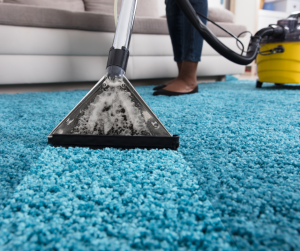 Chances are, you have not given your area rugs a deep clean. Vacuums can get the surface of your rugs but carpet cleaners can get a deeper clean.
It can be really beneficial when you own pets as they tend to leave pet hair and odors around your house. October is the perfect time to get your rugs spotless and smelling nice before you spend your winter in hibernation.
Now it is understandable if you do not want to go and purchase an entire carpet cleaner. Consider renting a carpet cleaner instead to clean wall-to-wall or area rugs and upholstery. You will be amazed at how dirty it all is and these machines will pull so much more dirt from the material than just vacuuming.
End Note:
As the beautiful autumn months roll around, it can be the perfect time to get some things done around the house in preparation for the winter. These can be as simple as changing out batteries or as big as prepping your lawn. Whatever you decide to try from our October home checklist, just know that Johnson's Ace Hardware is here to help.
Original piece is from AceHardware.com.