Ace Hardware Gift Guide:
As you walk into the next year, Johnson's Ace Hardware Gift Guide will help you choose gifts all year long!
If you look at your calendar, you'll see that holidays, birthdays, and anniversaries are a major part of it. Whether it's your mom's birthday, father's day, or Christmas, gift season occurs all year long. 
Now, shopping for gifts is easier said than done. If you are one of those people that are always stuck for gift ideas, we're here to help! Below we've listed for you various gifts to give your family members or friends! 
For Moms: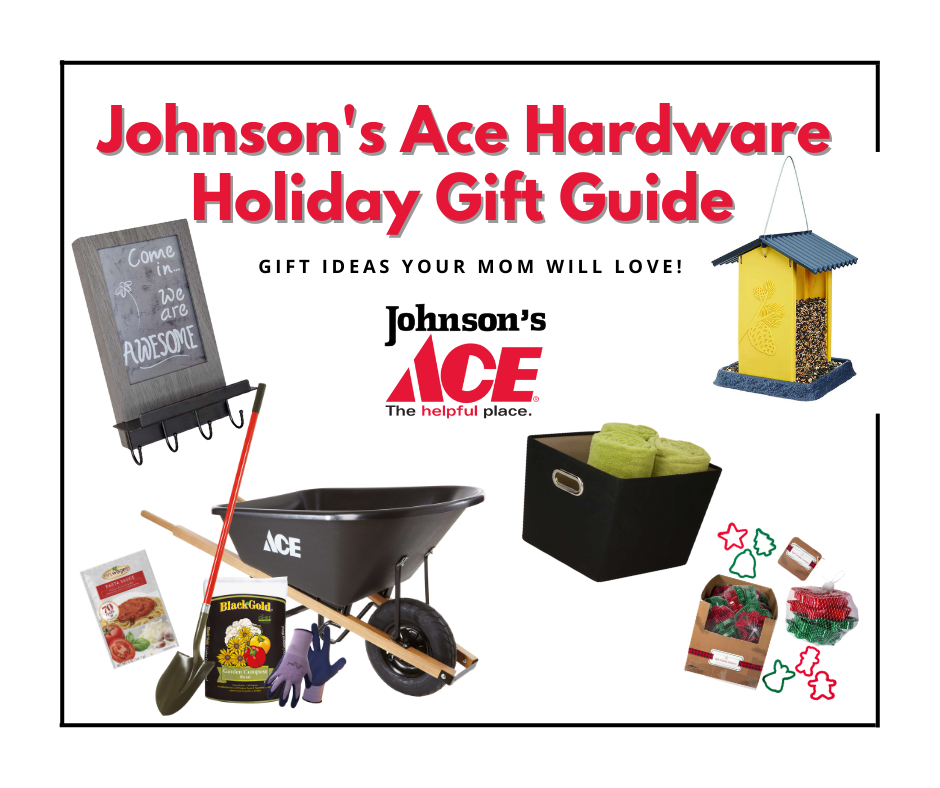 Kitchen Appliances
There's nothing like a mother's home-cooked meals. If your mom enjoys whipping it up in the kitchen and creating some magic, then a great gift for her would be nice kitchen appliances! 
Be it a fridge, microwave, air fryer, or rice cooker, Johnson's Ace Hardware has the best products for you to choose from! 
Home Decor
Moms are notorious for making their homes welcoming and inviting. There is nothing like having a to be comfortable and nicely decorated home to come home to. One of the best ways to enhance those feelings is by incorporating home decor.  
When you give your mother something that can make her house look nicer she'll love it! From artwork to furniture, to plants and greeneries, there are plenty of choices to choose from! Shop for your home decor here. 
Gardening Tools
If you are looking for gifts for moms that love gardening, you have come to the right place! Gardening tools come in all shapes, sizes, colors, and more! There are plenty of choices to choose from. You can get something as simple as a personalized garden sign or, for a more dedicated gardener, a pruner garden tool kit! 
For Dads: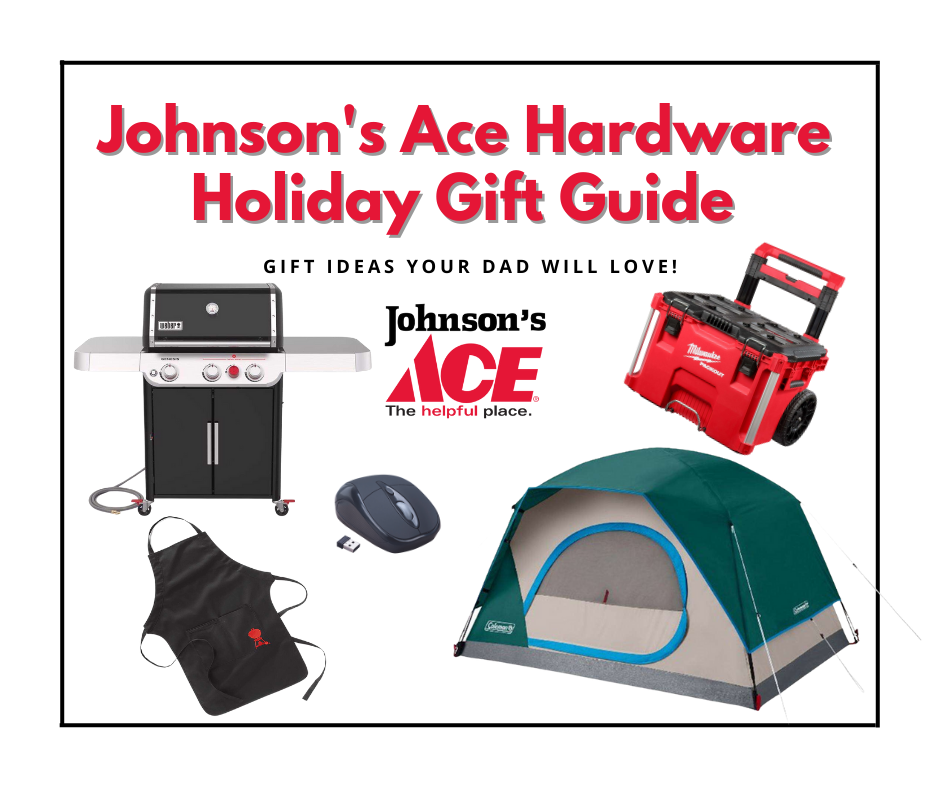 Grills and Grilling Supplies
Most of us love a good barbecue because we know that dads are usually the grilling enthusiasts of the family. If your dad loves to grill and has full dedication to cooking delicious meals for guests, then you have come to the right place. If you need a great gift for your dad, look no further! The best bet is to get them grills or grilling supplies! 
Tools 
Is your dad the handyman around the house? Tools are the best gift if you know someone who loves to engage in any project. New tools can be the perfect gift. You'll find the best tools from the best brands here at our store.  
Camping Supplies 
Camping is one of the best outdoor activities for families to engage in. Give the fathers the lead by giving camping supplies as their next gift! Purchasing quality camping supplies for your next camping trip can make or break your camping experience! 
For Brothers: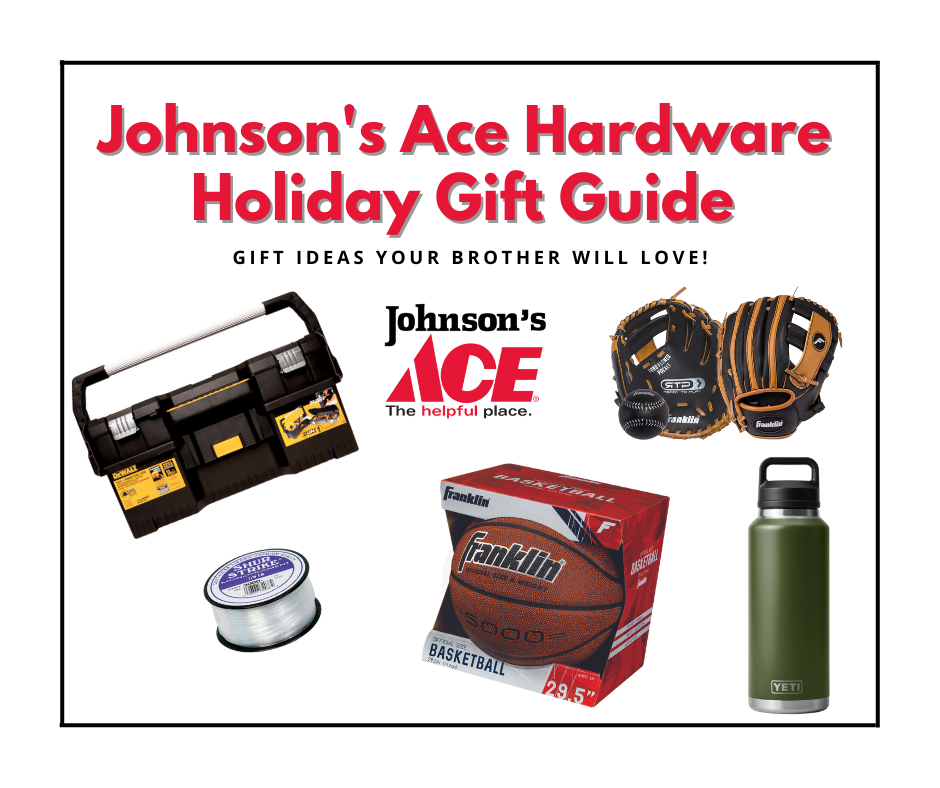 Sports Equipment 
Does your brother love sports? If so, there's nothing better than giving him a gift related to his favorite sport! Whether it's football or basketball, Johnson's Ace Hardware has it all covered. Check out our sports equipment here. 
Tools
Just like dads, many brothers out there love to have their tools all ready to go. From hand tools to power tools, we have the best brands at Johnson's Ace Hardware! 
Nice Water Bottles
Everyone needs a water bottle to go along with their activities, including all the brothers out there. They might need a nice water bottle when going to the gym, traveling, or doing other sports. However, don't just choose any water bottle, opt for nice-looking ones like the ones we have here at Johnson's Ace Hardware! 
For Sisters: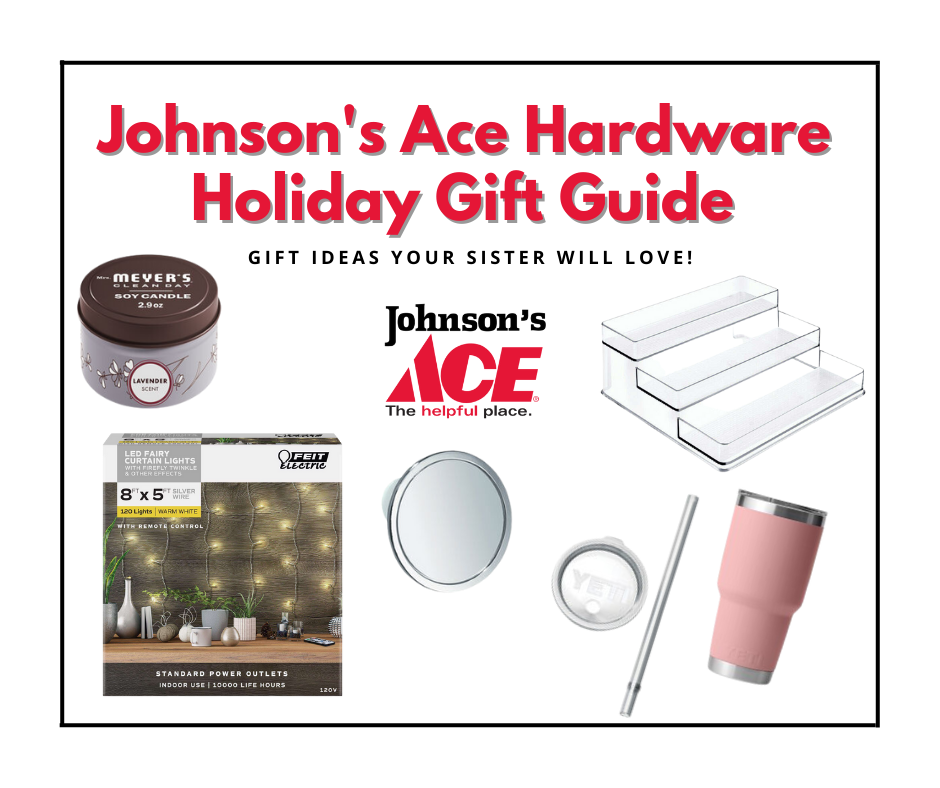 Candles
Candles make for the best gifts! If your sister enjoys making their space cozier, then a scented candle jar will help make the room smell nice and give a warm ambiance. Gifting a great-smelling candle will be something she will love! 
Twinkling Lights
Still, on the topic of enhancing the vibe of your sister's space, twinkling lights will be a great addition to the room's decor. Along with candles, lights will help create the atmosphere your sister is looking for. 
Nice Water Bottles
Just like the brothers, sisters need water bottles too! A water bottle is also a great gift for your sister. Johnson's Ace Hardware has a variety of designs that your sister will love! 
For Pets: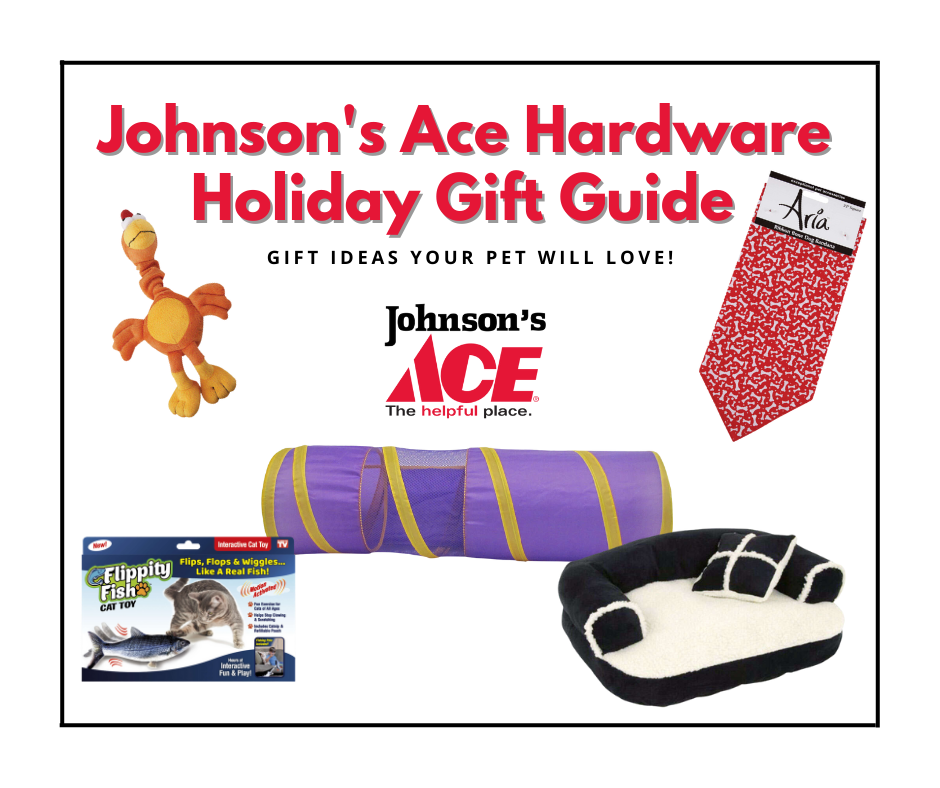 Toys
Animals need gifts too! Providing them with perfect toys is one of the best to win over their hearts and will always make them happy. Provide them with different toys to help them stay active and content! 
Beds
Taking good care of your pet means providing the right food and a good place to rest. A nice cozy pet bed will show them how much you care about them! Provide them with the best bed so your beloved little friend can get full rest after long hours of play. 
Treats 
Everyone loves treats, including pets. This is probably the best gift you can get for your four-legged companion. And if you're currently training your pet, then this is the perfect timing. Pet treats are for gifts and are also effective for developing your dog's training program. 
End Note 
The abundant choice of gifts out there can actually become more of a problem than a solution! That's why we're here to help you get the best idea for a gift for your special ones. Our helping hands don't stop there. We can assist you in many other ways. Therefore, don't hesitate to contact us should you need further assistance with any home-related issues.